Handcrafted, superior quality dice sets in one of the five classic chromatic dragon colours; red, green, blue, black and white.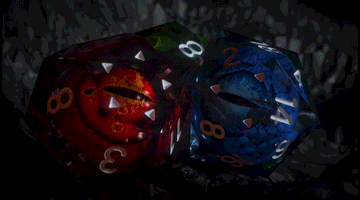 Using a brand-new creative process, these unique and superior quality dice combine beauty with precision engineering. Available in both round and diamond-edged finish.
The creation of each of these dice begins with the selection of the appropriate color and type of gemstone. In our search for the perfect eye, Dragon Vein Agate gemstones were not only an ideal fit for each color of the chromatic dragons, but each bead is as unique as your fingerprint. Ensuring each die has a unique heart.
The next step was to create an emotive dragon eye that is truly fitting for such dice. The only way we could ensure the perfect look was to design our own. Each one drawing elements from within the characteristics of that dragon. The blue is made of ice and lightning, the green the earthy moss of deep forest caves. Each eye a symbol of the mighty creature it embodies.
Once created, the eye is then carefully wrapped in crystal clear resin using our new and innovative Dead Centre technology, ensuring the eye faces through the highest number of each dice made.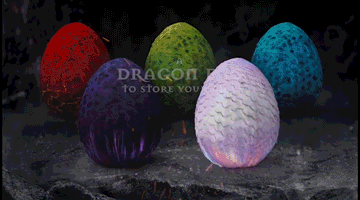 A unique gemstone, forged in fire and placed accurately into the heart of each of your dice.